The majority of people (more than 90%) with headaches suffer from tension or cervicogenic (originating from neck spine) headaches which are often wrongly labelled as migraine headaches. Tension headaches are caused by spine mis-alignment and muscular tightness which could originate from a trauma such as a whiplash accident, abnormal posture, or wrong work or home ergonomics. These types of headaches respond very favorably to chiropractic care and even true migraine sufferers notice significant improvement after receiving chiropractic care.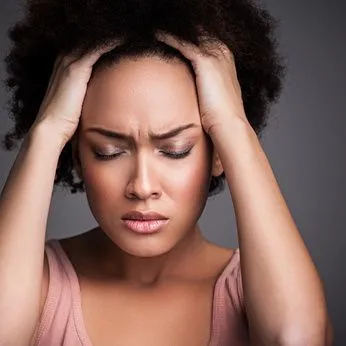 We have many satisfied patients who are glad they gave chiropractic a chance so they do not have to suffer any longer or rely on over the counter medication to mask their pain forever. Just remember there's no such thing as a "normal headache" and if you are experiencing headaches even once per month, that is not considered normal and needs to be addressed. Please see our blog entries 11/06/2011 and 1/29/2014 for more information.
Here are some quick facts about headaches
60% of Americans suffer from

headaches

, some frequently and some occasionally.

The most common treatment used for both headaches and back and neck pain are pain medications.

Medication only masks the symptoms, but do not cure the cause.

Over 106,000 Americans die from properly prescribed drugs, according to the Journal of American Medical Association

The majority of neck and back related pain originate from spine and its associated muscles and poor posture.

The most common headaches (about 90%) are tension headaches which are frequently misidentified as migraine headaches.

Research indicates spinal manipulation and correct alignment of the spine with proper muscular balance is the most effective and safest way to treat most back conditions and the majority of tension headaches.
At Riverside Chiropractic Center we treat spinal conditions with a special focus on headache treatment and complicated neck and back pain such as disc related conditions.
Our records show we have a stellar success rate in headache treatment (see our testimonials), as well as neck and back pain treatment.

We welcome challenging cases where other approaches have failed in providing patients with relief.

In addition to chiropractic care, we have recently started using cold laser therapy to treat patients suffering various conditions, including headaches, backache and neck pain, fibromyalgia, carpal tunnel syndrome, tennis elbow, plantar fasciitis, and disc related pain.